Sustainable houseboats:
discover the beauty of nature without threatening it!
Ahoy! Would you like to experience how relaxing a day on the water can start? Imagine that you are standing on the bow terrace of your houseboat, the morning fog reflects magical shapes on the glittering, softly moving water surface in front of you. The first sunbeams paint golden lines on the moss green water and a cup of coffee warms your hands. In the reed aside you a Bittern is singing and beneath your feet fish are passing by. Your houseboat INDIE is absolutely quiet because the solar panels or the fuel cell are loading the batteries without any noise and without any emissions that harm nature.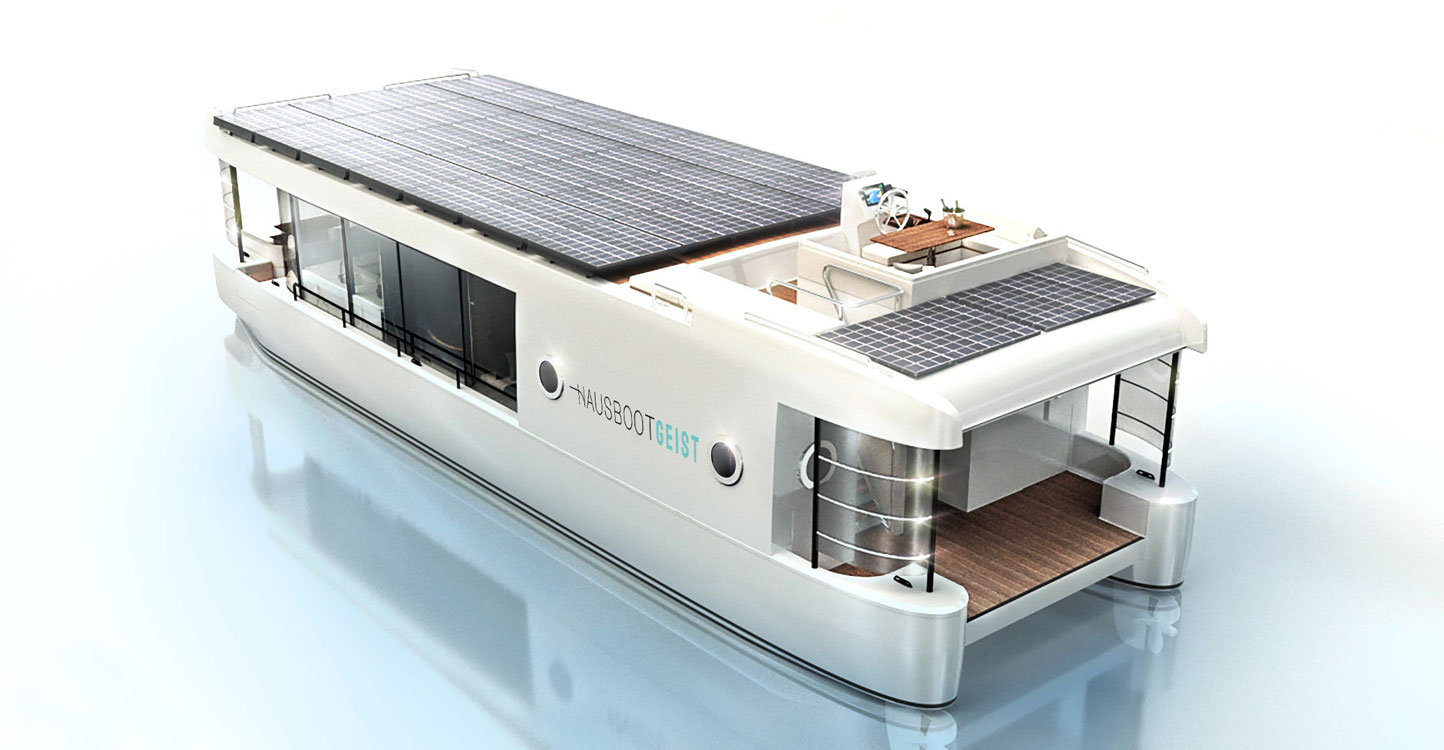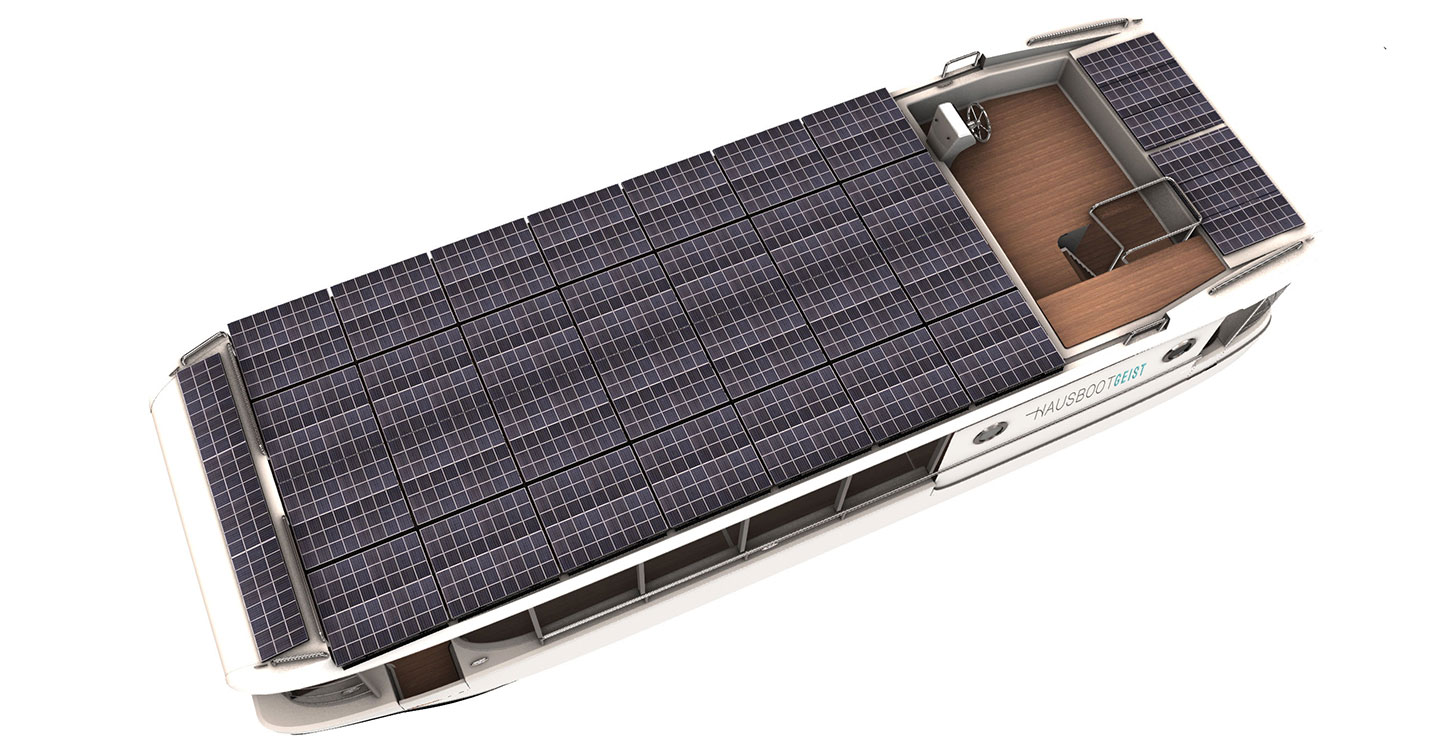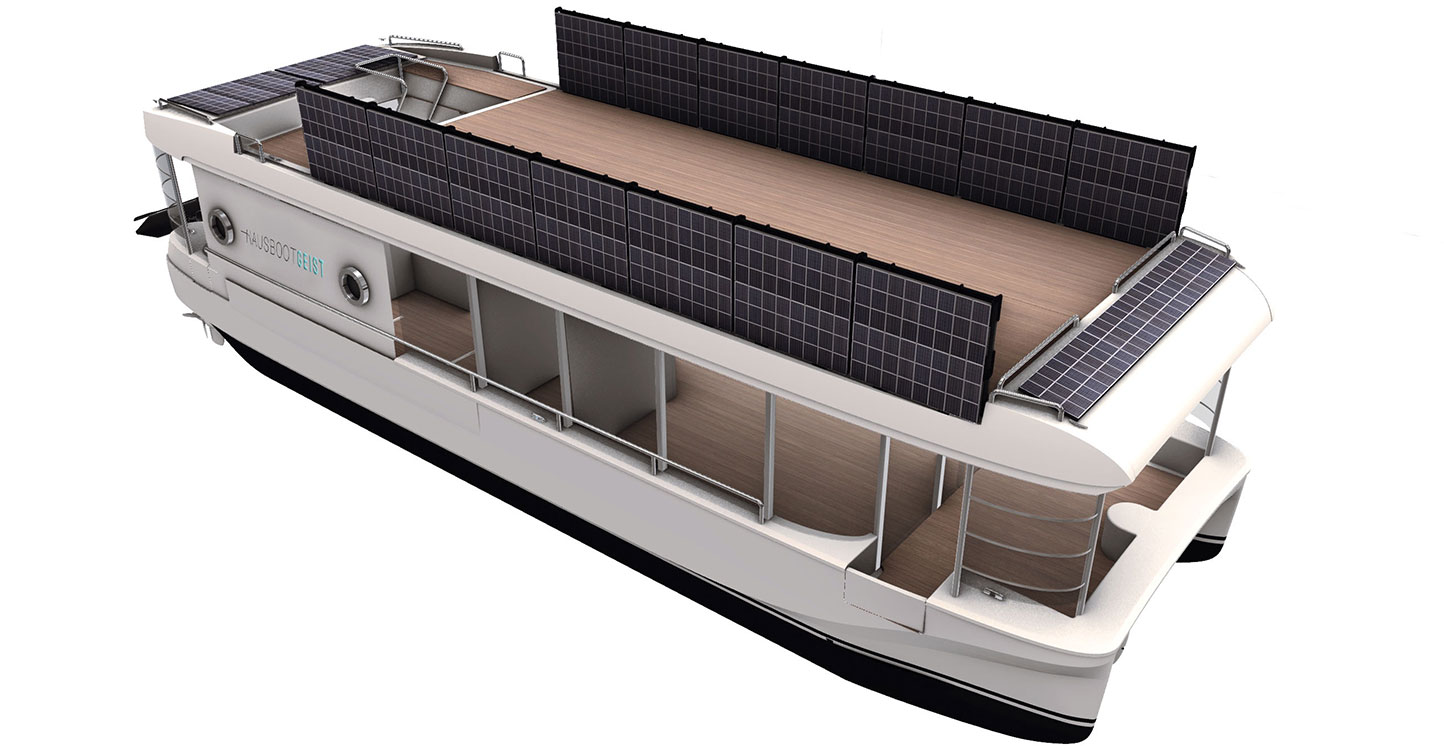 If you want to arrange for a meeting or if you just want to ask a question, contact us via email or call us. We look forward to hearing from you!